Services
Our services include industrial and commercial boiler and burner commissioning, fault finding and trouble shooting on gas, oil, wood or coal fired burners and all control equipment.
We also provide a fault finding and problem solving service on boiler house plant as well as routine maintenance and technical assistance.
Should you require staff training, SAC can train your boiler house operational and maintenance personnel.
Benefits
As a user of steam or hot water in your production process we can help you to:
Reduce your energy costs

Reduce atmospheric and effluent emissions

Reduce downtime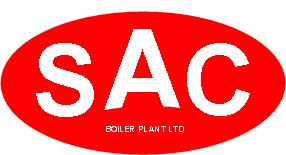 Contact
Dan: 07887 933 482

We are able to achieve improvements and savings by:
Observing and monitoring present boiler plant operation and financial costs

Objective consideration of individual plant requirements and characteristics
Management and controlled implementation of viable economic changes
Monitoring and adjustment as necessary to maintain optimum performance to suit changing factors